Product Quality
Timer Bars™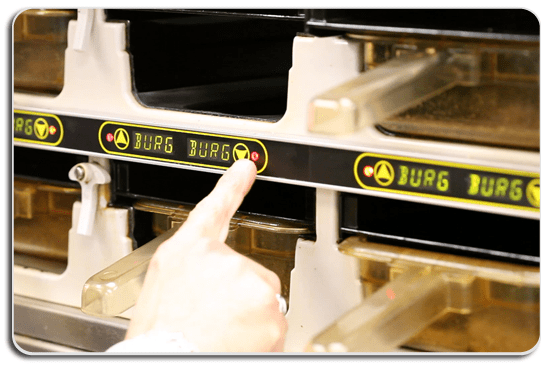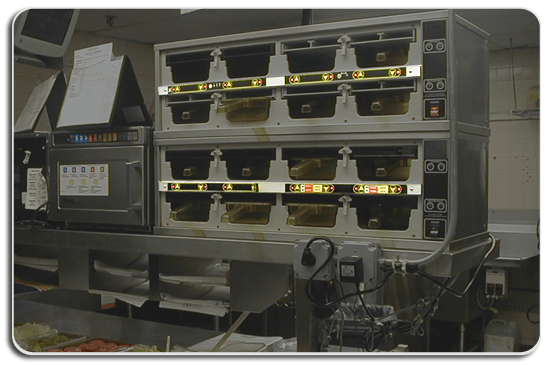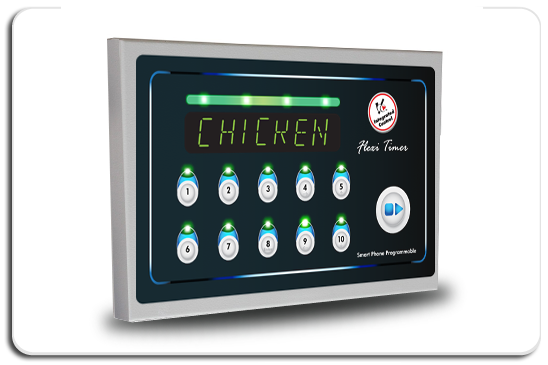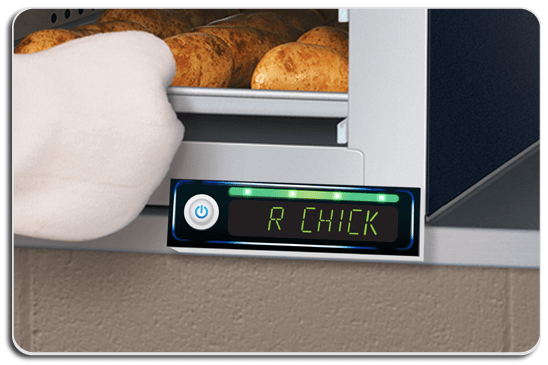 Product Quality Timers™ are used to monitor hold time and to improve food quality and product consistency so product is always fresh. ICC food service timers are programmable with alerts that can be customized for function and size to fit your environment. Let ICC restaurant timers monitor your food hold times and alert you when its time to cook, serve or discard.
Product Quality Timers™ are easy to use - when the hold time reaches the cook time the indicator will flash. The hold times are specified times a cooked product may be held in the warmer. Flashing green or yellow indicates to start cooking, because product is about to expire. The indicator will flash red when the hold time is reached. Flashing red means product is expired.
Most common users of Product Quality Timers as Product Holding / Food Service Timers :
QSR Chains
Casual Dining Restaurants
Report Coffee Quality
Government / Catering Facilities
Flexi Timer™
Flexi Timers™ come in many different sizes (portrait or landscape). These restaurant kitchen timers can accurately time any combination of products or procedures– up 24 different products per timer. These timers are tested to last in the food service environment. Programming for Flexi Timers™ is easy and can be customized for almost any task that might need to be timed in the food service kitchen. Tasks including cooking times or HACCP / hygiene procedure reminders - the possibilities are endless.
Read more about Flexi Timers
Alpha Timer™
The New Alpha Timer™ has been upgraded significantly from previous timers. Upgrades include new ultra bright modern LED's, louder audio alerts, and a more light weight design. These advancements make the Alpha Timer™ easier to read and faster staff member response to hold time warnings.
Main Benefits:
Monitor Hold Times Consistently
Communicate Activity Effectively
Improve Product Quality and Freshness
Wireless Programming can be Updated Quickly for Changing Menu Items
Remote Wireless Sounder for Staff Alerts
Touch Free Timing
Need a custom timer solution? ICC has prided itself to meet the demands of any brand. Talk to our Sales Department today to speak about your needs.
Call 631.673.5100 or Email Sales@goicc.com
Request a Free Quote
Join Our Mailing List